What is Acupuncture?
Acupuncture treatments are part of Traditional Chinese Medicine and have been used for thousands of years to help maintain wellness, enhance athletic performance and assist in healing from injuries. This holistic approach is natural and helps to restore and enhance a persons natural healing response.
Acupuncture can help balance the body's functions by using needles and pressure with the hands to stimulate acupuncture points. Our acupuncturists blend a knowledge of Western anatomy with Eastern Chinese Medicine.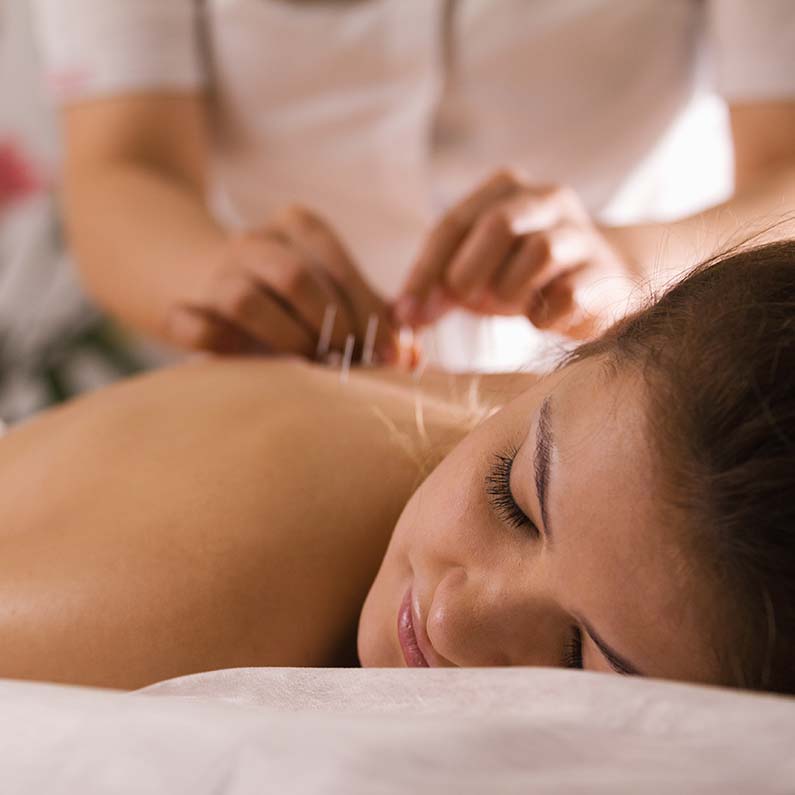 Acupuncture can help with the following conditions:
Pain
Stress
Depression
Anxiety
Motivation
Low Energy
Emotional regulation
Sleep
Migraines
Menstrual Issues
Immunity
Wellness Acupuncture
Acupuncture can be used to help optimize and balance our body's overall functions. It can be helpful with seasonal illness support, headaches, allergies, sleep disorders and digestive problems.
Sports Acupuncture
Looking to increase athletic performance, recover faster, decrease muscle spasms and pain or reduce inflammation? Sports Acupuncture can help! Our treatments of cupping, taping, massage and E-stim can help optimize the flow of energy and give you the athletic edge you've been looking for.
Acupuncture for Injury Rehabilitation
Acupuncture can be very effective in reducing pain and treating acute and chronic injuries. Treatments help promote healing and can assist with joint pain, muscle imbalances or pain in ligaments or tendons. Acupuncture treatments can assist with decreasing pain, releasing muscle tightness and re-balancing the structures of the body.
Acupuncture Modalities
Our Acupuncture appointments include the use of needles and advanced modalities like Tui-Na, Gua Sha, Massage, Cupping, Taping, Scraping or Electrc stimulation. When appropriate, we may also recommend Vitamin Injections and Immune System Boosters or Trigger Point Injections.
Get the relief you are looking for!